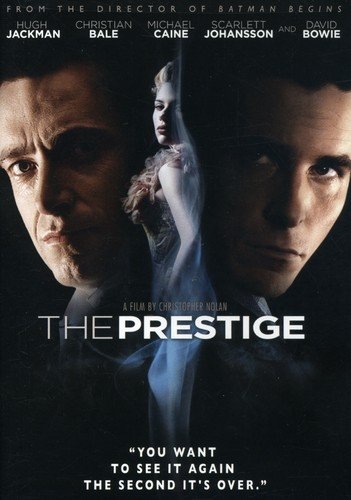 Mark told me in a comment on my review of The Illusionist that if I enjoyed it, I would love The Prestige. He was right. It's a must see. A little pat on the back for myself… After watching this movie, I was able to make my DVD remote disappear for a full 30 minutes, prompting a late-night couch sweep. After giving up, it reappeared magically in my shoe that I had taken off during the movie. Very cool.
Let me know what powers you get after watching the movie. I think I'm going to go watch Smallville next. The whole flying thing is appealing…
On this day...
Jeff is the pastor of Northstar Church in Blacksburg, Virginia. He grew up in Arkansas, loves fantasy football and is an Apple fan boy. Follow him on Twitter or Instagram @journeyguy.
Latest posts by Jeff Noble (see all)