One blogs. And sighs. And takes pictures with his MacBook.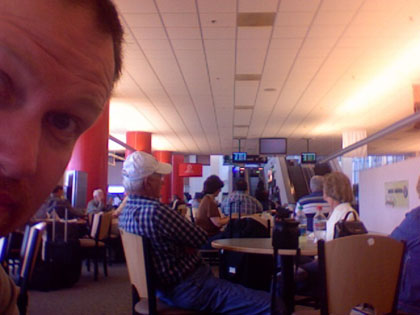 Thank goodness for Ben at the ABSC who is coming to pick me up, eat lunch and drive me to Pine Bluff where wifey (in early stages of mental confusion) will meet me. She didn't think I was arriving until 5:30. 
On this day...
Jeff is the pastor of Northstar Church in Blacksburg, Virginia. He grew up in Arkansas, loves fantasy football and is an Apple fan boy. Follow him on Twitter or Instagram @journeyguy.
Latest posts by Jeff Noble (see all)