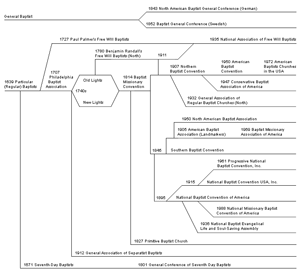 This interesting graphic from the Association of Religion Data Archives is just one of dozens you can pull up when doing research on the status of religion in America. Very interesting. It's my Baptist Family Tree! (or is it a documentation of Baptist propensity to split?)
What do you find on the site that interests you and might interest the rest of us?

On this day...
Jeff is the pastor of Northstar Church in Blacksburg, Virginia. He grew up in Arkansas, loves fantasy football and is an Apple fan boy. Follow him on Twitter or Instagram @journeyguy.
Latest posts by Jeff Noble (see all)