For those of you who know me, I'm sure there will be a grin stretching across your smarmy face right about now. I'm heading to the annual Arkansas Baptist State Convention – voluntarily. For eight years as a campus minister, I was required to go. For the past five years, I had no desire to go.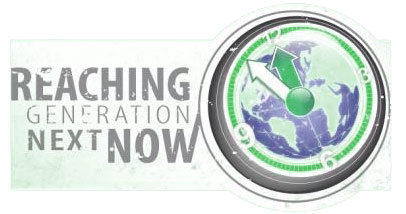 However, since Journey aligned with the Southern Baptist Convention in January – a very prayerful and strategic decision for us – I've been earnestly enjoying the extended network and blessing of working intentionally with like-minded churches and leaders. 
Every October, the state denomination gathers around the city of churches that give the most to the convention (ooops… a little sarcasm entered there) and holds its annual meeting. Many times it can be a snoozer. At other times there are fireworks shot off by those who love to shoot off at the mouth. All the time, however, there is genuine fellowship, laughter and renewal in the corridors, restaurant booths and coffee shops surrounding the convention. It's as if we have to host a protracted series of self-important meetings to manipulate pastors and leaders into gathering – and then the good stuff happens outside of the meeting as friendships are made and renewed, broken hearts are mended, encouragement is passed and tears are shed.
This pastoring thing is hard – if you do it right. The toll of carrying responsibility for the spiritual growth of people is mentioned by Paul. In addition to all the physical torment that the apostle Paul suffered, he mentioned the incredible spiritual burden of seeking to lead a group of people into intimacy with Christ Jesus.
I have worked much harder, been in prison more frequently, been flogged more severely, and been exposed to death again and again. Five times I received from the Jews the forty lashes minus one. Three times I was beaten with rods, once I was stoned, three times I was shipwrecked, I spent a night and a day in the open sea, I have been constantly on the move. I have been in danger from rivers, in danger from bandits, in danger from my own countrymen, in danger from Gentiles; in danger in the city, in danger in the country, in danger at sea; and in danger from false brothers. I have labored and toiled and have often gone without sleep; I have known hunger and thirst and have often gone without food; I have been cold and naked. Besides everything else, I face daily the pressure of my concern for all the churches. (2 Corinthians 11.23-28)
Perhaps it's one of the most unnoticed responsibilities of spiritual leaders in the church today. As God's called representative, we are responsible and empowered by God to bring His church to maturity in Christ. The joy comes when people are led there willingly – when they are hungry for holiness, for God's Word and for witness in the world. The toil and pain comes when they embrace the things of the world rather than God and correction, rebuke or confrontation enters the picture. Yet the minister must not shy away from such things. The New Testament is replete with instruction about leading people to maturity and even dismissing them from church fellowship if need be.
And so at meetings such as this, you run into a lot of hurt, sorrow, and confusion. It's amazing to hear about pastors who have been beat up and cast aside, who have been attacked and vilified, and whose personal and family lives are at the end of their proverbial rope. They come from all over – ostensibly to a meeting because they "should" – but in reality, they come for hope, help, and in desperate longing for just one ear that will listen, a mouth that will pray for them, and a heart that identifies with where they are.
I'm looking forward to how God will work in leaders' lives over the next few days – and in mine. Please be praying for this group of outstanding shepherds as they gather. Pray for their encouragement, vision, and strength to continue serving the Lord of Hosts and His Church.
On this day...
Latest posts by Jeff Noble
(see all)