I appreciated the web browser review over at Macintalk Design. It pits the different web browsers available for the Mac up against one another in one category: speed. While I think features are an important part of my browser of choice (currently Firefox 2.0), I am intrigued by how Safari continues to rank high in speed and use.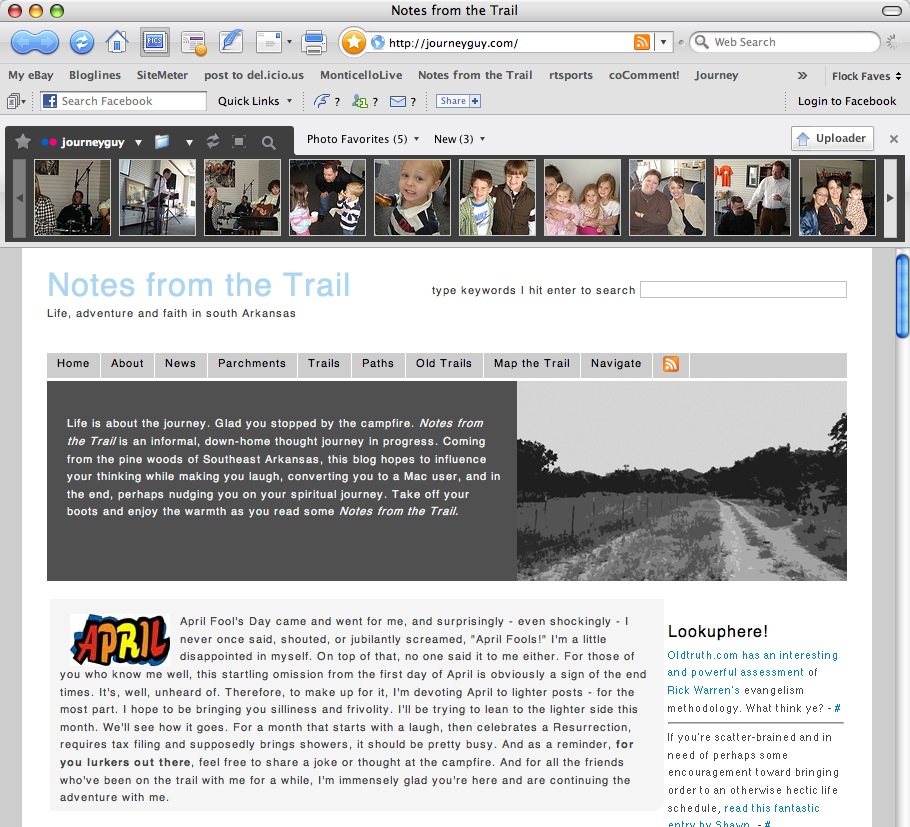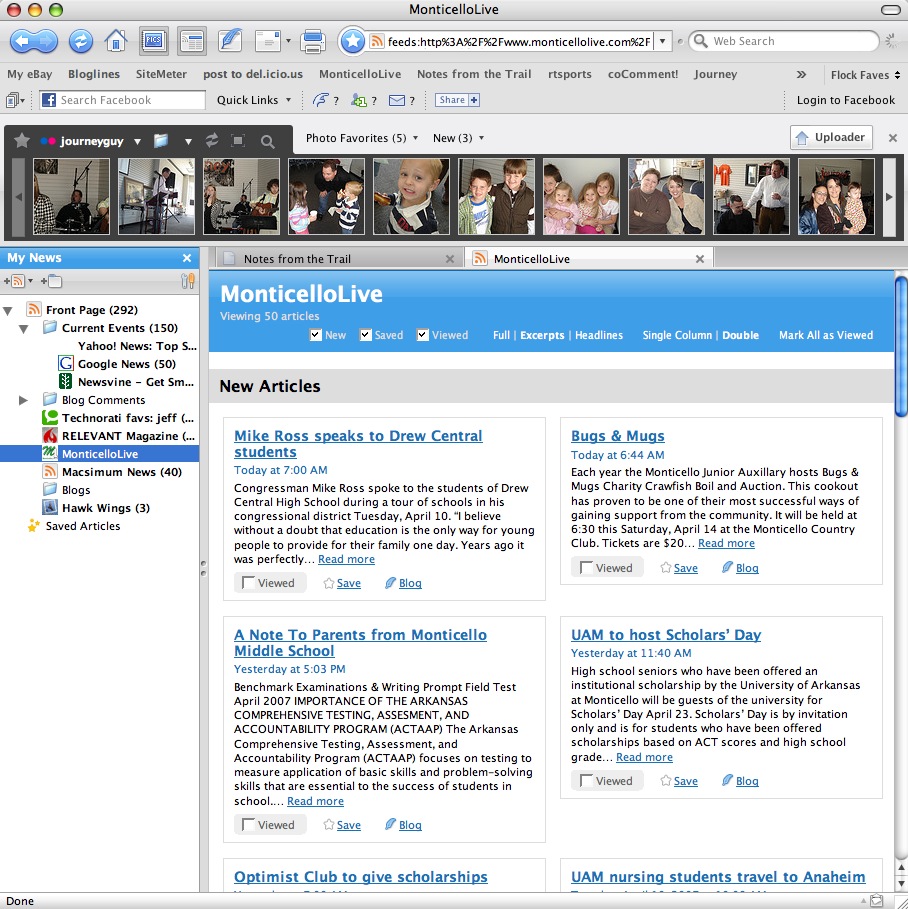 I rarely use Safari anymore since it's not optimized to take advantage of the visual text editor in WordPress and other blog engines. In the last few days, I've been playing around with Flock again, and while it wasn't reviewed in the above article, I'd have to say that I like it's features better than that of Firefox. It also has the ability to install plug-ins like Firefox, but you can blog from it and also link your Flickr photos (see the screen shot).
In addition, Flock has a Bloglines-like RSS engine which enables you to track all your blogs from one panel.
So… what browser do you use most? Which do you alternate to? And what would you like to experiment with?
Blogged with Flock
On this day...
Latest posts by Jeff Noble
(see all)