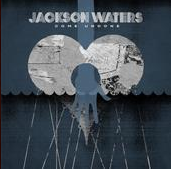 I laughed when I Googled "Frank Broyles" this a.m. and saw this result. It expresses my feeling exactly. Yahoo! He's gone. Apparently his leaving was not exactly on his own terms. According to KAIT News in Jonesboro,
KHBS-KHOG reported that "several sources" told it that Broyles would quit Saturday, while KATV said it had "confirmed" Broyles' resignation.

KTHV-TV in Little Rock reported that, if Broyles doesn't announce his resignation tomorrow, the board will vote to fire him Saturday.
This is great news for Hogs fans, and it's the first step needed in a house cleaning. Nutt needs to go next, and heck, while they're at it, let's throw in Stan Heath and start fresh next year. After all, Hog fans have been saying, "Wait 'till next year," for so long without any real commitment to change that a clean sweep would go well with this tired, old postponement philosophy. Or we could just keep paying a football coach a multi-million dollar salary for mediocre results while professors, grad assistants and administrators struggle to make ends meet.
On this day...
Latest posts by Jeff Noble
(see all)