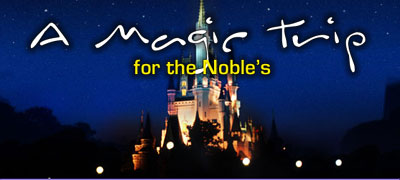 In spite of the tragic tornadic activity in Florida last night, we're still on go for our much-planned and anticipated trip to Walt Disney World. We gave the "kids" this trip as their main Christmas present, and after a month of waiting, we head to Little Rock this afternoon to stay overnight with my folks. Then it's onboard a plan tomorrow a.m. for the flight to Orlando. We're spending the next seven days there and plan to simply be. To laugh. To smile. To be delighted. No expectations other than togetherness.
I'll be blogging from there, so we're taking Notes on the road. Hope you'll check back!
On this day...
Jeff is the pastor of Northstar Church in Blacksburg, Virginia. He grew up in Arkansas, loves fantasy football and is an Apple fan boy. Follow him on Twitter or Instagram @journeyguy.
Latest posts by Jeff Noble (see all)