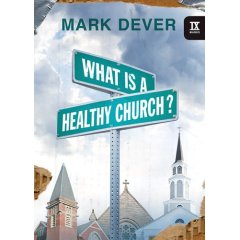 Mark Dever is a dynamic expository and biblically-saturated preacher. He pastors at Capitol Hill Baptist Church, which Carolyn and I visited on our trip to D.C. earlier this year. He has written a book called What is a Healthy Church? that looks to be extremely challenging.
For those who would say, "Eeew. That book is for my pastor or church leaders," consider Dever's words:
"If you call yourself a Christian but you think a book about healthy churches is a book for church leaders or maybe for those 'theological types,' while you would rather read books about the church life, it may be time to stop and consider again exactly what the Bible says a Christian is. …you and all the members of your church, Christian, are finally responsible before God for what your church becomes, not your pastors and other leaders–you."
On this day...
Latest posts by Jeff Noble
(see all)