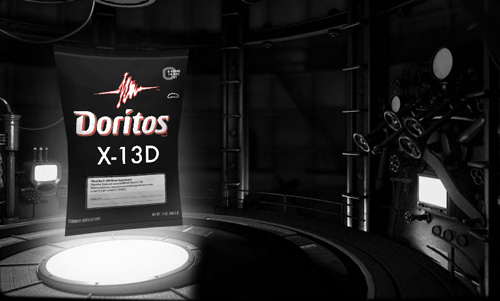 Holy cow! Talk about a taste sensation! Chris Lathan just came into Dad's Place this a.m. with a bag of Dorito's new chip, the X-13D. Even the bag looks Mission Impossiblish. What is more astounding is that one chip tastes just like a McDonald's cheeseburger. You can taste the pickles, the mustard, the meat… everything.
Chris said it best: "This is like the Willy Wonka invention of chips."
Go get a bag today!
On this day...
Jeff is the pastor of Northstar Church in Blacksburg, Virginia. He grew up in Arkansas, loves fantasy football and is an Apple fan boy. Follow him on Twitter or Instagram @journeyguy.
Latest posts by Jeff Noble (see all)