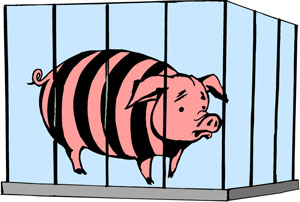 For reasons beyond my understanding, it appears that the University of Arkansas has offered Houston Nutt a contract extension through 2012. Oboy. Six more years of astonishing mediocrity.
ESPN.com reports that Nutt earns a base salary of $329,644 and has a total compensation package of $1.05 million annually — not including $412,000 per year in tax-deferred annuities that will be paid at a later date.
Nutt is just barely 60% in his nine seasons at Arkansas, 67-43. I like Houston as a person, but I think he needs to move on to other pastures so that Fayetteville can pursue excellence. Unfortunately, Arkansans just seem content to settle.
On this day...
Latest posts by Jeff Noble
(see all)