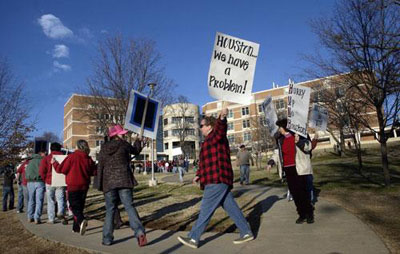 The Arkansas Democrat-Gazette is reporting today that Frank Broyles, long-time dictator athletic director at the University of Arkansas at Fayayetteville will resign Sunday. Whew! Now maybe Razorback sports can move forward into the 21st century. While it's been time for him to step down for a loooong time, this resignation comes as no surprise as the Fayetteville Fiasco involving Guz Malzahn and Mitch Mustain captured national attention in December and January.
Now, we can only hope that Nutt can read the handwriting on the wall and find a nice, mediocre team to coach somewhere. He's already turned the Hogs into that. By the way, what is this all about? Do any other coaches have such a shameless way of parading their mediocrity?
On this day...
Jeff is the pastor of Northstar Church in Blacksburg, Virginia. He grew up in Arkansas, loves fantasy football and is an Apple fan boy. Follow him on Twitter or Instagram @journeyguy.
Latest posts by Jeff Noble (see all)