Louisa May Alcott wrote Little Women as two volumes in 1868 and 1869, but the story of the Liddle Women has more enduring power than Alcott's book. And Liddle Women comes in three volumes: Susan, Courtney and Bailey.
I've been graced to witness one family's faith fight with cancer since coming to Blacksburg. Courtney and Bailey Liddle both play softball for Virginia Tech. They are both very good at what they do. However, while they have been battling teams at first base and pitcher, their mom Susan has been battling Stage IV breast cancer. The unity and hope with which their entire family is inspirational.
Last week, ESPN wrote a feature story on the Liddle women, and I'd encourage you to read it. There's also a nice followup on The Key Play.
Behind the scenes, it's been a joy to see their family at our church, when they're not playing softball or cheering the girls on. When they're in town and are able, they're intentionally present and amazingly gracious.
I know the family would appreciate you stopping right now and lifting up Susan in prayer – as well as the rest of the family as they all continue to show grace, joy and faith in the midst of this struggle. Here's some pictures from Courtney's baptism last year: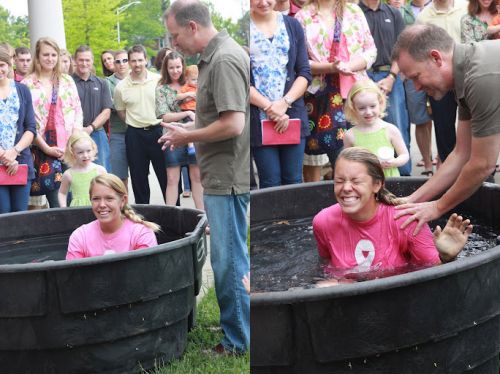 On this day...
Latest posts by Jeff Noble
(see all)