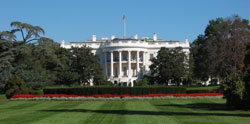 Carolyn and I will be on a plane bound for D.C. by the time most of you read this. We're going with a group of local leaders known as Twenty for the Future. The best way I can think of describing them is as an economic development SWAT team.
Each member contributes $1000 yearly, and the money is used for special projects to encourage ED in our small town of 9100. We'll be meeting with the Arkansas Congressional leaders. I'm hoping to podcast our meetings with these leaders on MonticelloLive next week. More on that later.
In the meantime, we ask for your prayers for wisdom and for grace to conduct ourselves in a way that will foster deeper relationships with those going from Monticello. Stay tuned for our D.C. Diaries here at Notes.
On this day...
Latest posts by Jeff Noble
(see all)