If you use Instagram, here's a pretty cool little feature from signing up for Statigram: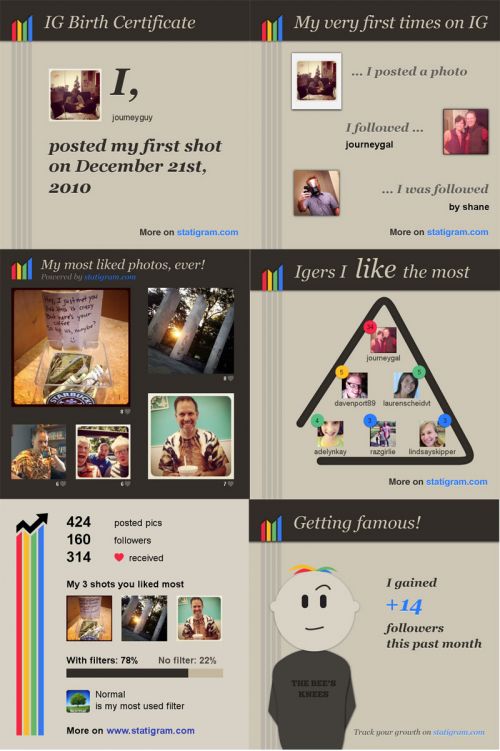 There are some great ways to view and interact with your Instagram account and followers on the web. Here are a few:
Which one do you like?
On this day...
Jeff is the pastor of Northstar Church in Blacksburg, Virginia. He grew up in Arkansas, loves fantasy football and is an Apple fan boy. Follow him on Twitter or Instagram @journeyguy.
Latest posts by Jeff Noble (see all)