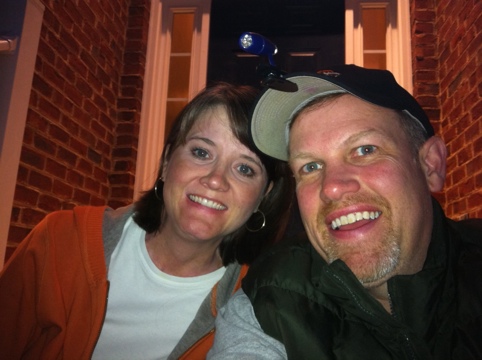 It's a new day at the Nobles'. Our kids are heading their separate ways for Halloween.
Sam dressed like a villain and filled his camouflage hunting bags with Silly String as he departed to join friends intent on stringing unsuspecting kids. Adelyn was dressed like a nerd (not much costume needed), and she and girl friends from neighborhood united to conquer.
Carolyn and I porched it and enjoyed seeing the princesses, witches, heroes and other unknowns traipse from house to house. Halloween draws the American neighborhood out of it's cocoon, and it offers an opportunity to meet, laugh and ooo and aah over elaborate costumes.
In between ghosts, Carolyn and I also talked Twitter. It was a pretty interesting conversation. She shared with me her favorite people to follow which includes local, OBU, and Arkansas friends, John Piper's family, @bartmillard, @modernmom, and @funnyoneliners (they steal all my material, I told her). It was a pretty surreal conversation for the front porch on Halloween.
Nuff said.
On this day...
Latest posts by Jeff Noble
(see all)