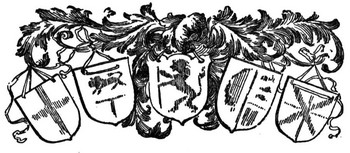 Psalm 47 concludes with a thought-provoking and reality-shaping statement:
For the shields of the earth belong to God; He is highly exalted!
One might be tempted to rush past this sentence though it ends a Psalm that is intent on pointing us in grateful adoration to a Great God. However, the truth that it proclaims in eloquence has the power to set you free from worry, fear, doubt, and frustation today.
Consider for a moment that our Great God in Jesus Christ owns the "shields of the earth." Shields are a defense for an army in battle. A shield enables a soldier to stand his ground and fight. It offers protection in the midst of battle.
No shield. No protection.
Our enemy is without defense, the Psalm is telling us.
When taken with the entire message of scripture, it is as if the believer in Jesus Christ stands in the middle of occupied territory, with foes all around but upon closer examination, your enemy has no defense against you!
Romans 8.37 urges us to realize that because of the love of Christ, we are "more than conquerors through him who loved us."
Matthew 28.18 records Jesus sending out His disciples into all the nations because "all authority in heaven and on earth has been given to me."
Jesus Christ possesses the shields of the earth. No authority exists outside his own. We have become spiritual warriors through Him, with our purpose being to extend His kingdom and proclaim salvation to all nations through faith in Him.
So what are you worrying about today? What are you afraid of? What's holding you back?
Press on in prayer and obedience, followers of Christ.
On this day...
Latest posts by Jeff Noble
(see all)