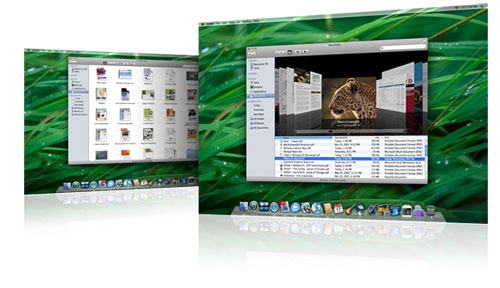 Apple's World Wide Developers' Conference began today, and Steve Jobs unveiled more details and previews of Apple's new operating system, Leopard! Aaaaah. Check out the indepth synopsis over at MacZealots. In addition, you can watch demo videos of all kinds of new stuff over at Apple's site.
One thing I've found amusing over this past year is how Windows users have been so hesitant, and in many cases, defiant about moving to Vista. Their primary concerns are stability and compatibility. I regret for these poor deluded goobs that they will not be able to enjoy the quick leap to a new system like Leopard. Sure, there will be some hiccups along the way, but one of the main differences between PC users and Mac users are Mac users' penchant for being early adopters. There's little to no fear in making an operating system upgrade leap when you're using the Mac. When they release something significant, it's always just that – .
On this day...
Jeff is the pastor of Northstar Church in Blacksburg, Virginia. He grew up in Arkansas, loves fantasy football and is an Apple fan boy. Follow him on Twitter or Instagram @journeyguy.
Latest posts by Jeff Noble (see all)