Here's a nice website that encourages you to pray for the nations: PhotoGenX.com. Mission statement:
The vision of photogenX is to use photography as a tool for cultural transformation so that issues such as gender based injustice will be issues of history instead of the future.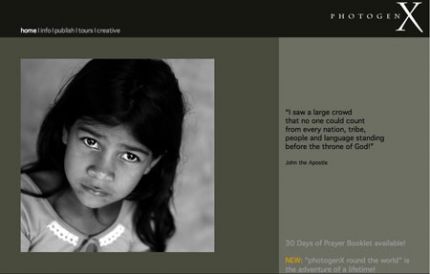 HT: Kiki Cherry
On this day...
Jeff is the pastor of Northstar Church in Blacksburg, Virginia. He grew up in Arkansas, loves fantasy football and is an Apple fan boy. Follow him on Twitter or Instagram @journeyguy.
Latest posts by Jeff Noble (see all)