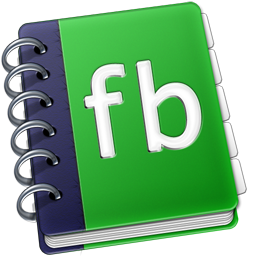 Sometime ago I wrote about Facebooksync for the Mac which will make sure your friends' contact information and profile pics are synced with the Mac Address Book. It's been very buggy of late, and in searching for a fix or solution, I stumbled across another app: AddressBook Sync which promises to do two things:
Sync your Facebook friends' profile pics with the Mac Address Book.
Sync your Facebook friends' birthdays.
It will not, unfortunately, sync contact information. Apparently, this is not allowed by Facebook at this time. (A crying shame, but I certainly understand).
After a quick download from the app's site, I am happy to say it works flawlessly and quickly. You'll need to give it permission to access your Facebook account, but after that, you'll get a lovely window popup showing you the current profile pics and the ones that it will be updating. You're also given the option of keeping whichever profile pics you have. This is very useful if you have a humiliating shot of a friend that you want to pop up on your iPhone every time they call for a good laugh. Ahem. Not that I would do that to anyone I know… (but if I'm chuckling when I answer your phone call, you know why now.)
For functionality, ease of use and general all-around helpfulness, I give this app an A. For the features I'd really like (contact information syncing) but which Facebook prevents, I guess we'll have to wait.
On this day...
Latest posts by Jeff Noble
(see all)