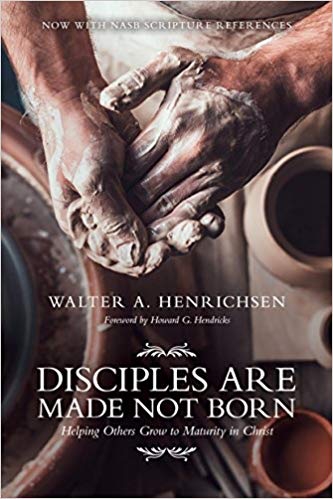 I really had high hopes for this book when i saw its title on Amazon. In fact, a friend graciously bought this for me from my wishlist. As I began it, I even quoted from it on a previous post.
It's not that Disciples Are Made, Not Born isn't good, it's just that for my own personal discipling strategy, I've internalized so much of the book from practice and discipline that I felt like I was reading something I'd written several years ago.
It relies heavily on the Navigators' discipling techniques, which are great in that they're intentional and purposeful. Yet, they can become rigid. In many cases, I've found that a more fluid, life-on-life approach to discipleship is better than a "I'll meet you here at 11:00 next week" type of approach.
The most important thing about discipling another person is simply that you're doing it.
For those of you relatively new to discipleship approaches, I would highly recommend the book. For those of you looking for new helps and ideas for discipling a new generation of people, I would encourage you to look elsewhere.
On this day...
Latest posts by Jeff Noble
(see all)