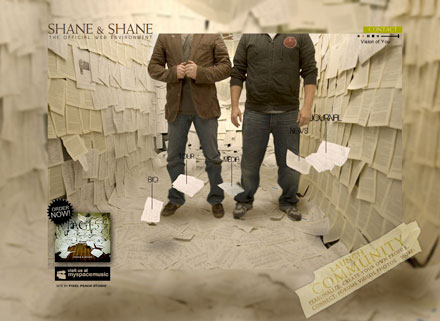 OK, I know this isn't a church website, but I'm going to stretch the series a bit and include it because it is a ministry website. It may be one of the more innovate sites I've seen lately. I found myself playing with the floating notes. (By moving your mouse, the notes follow it.)
Shane & Shane are a dynamic Christian musician team that play upbeat and meditative worship music. The lyrics to their songs are, at times, deeply prophetic. It's reassuring to know that in today's cotton candy theology world there are still many artists out there truly concerned with theology as art.
On this day...
Jeff is the pastor of Northstar Church in Blacksburg, Virginia. He grew up in Arkansas, loves fantasy football and is an Apple fan boy. Follow him on Twitter or Instagram @journeyguy.
Latest posts by Jeff Noble (see all)