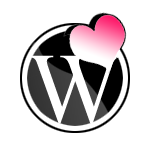 Oboy! WordPress 2.1 has been released. Notes is in the process of upgrading. Starting… NOW!
Update: It took all of 20 minutes!
On this day...
Jeff is the pastor of Northstar Church in Blacksburg, Virginia. He grew up in Arkansas, loves fantasy football and is an Apple fan boy. Follow him on Twitter or Instagram @journeyguy.
Latest posts by Jeff Noble (see all)