Stumbled across Phil's blog where he simply took a picture of the stuff he carries around. Then I noticed there's a whole Flickr group for it. What the? I clicked over and 5 minutes later had to walk away. I was just too fascinated by the stuff people carry… Weird.
But here's the stuff I carry. How about you?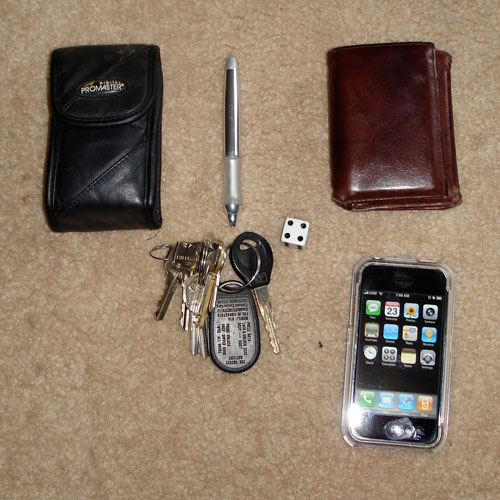 On this day...
Jeff is the pastor of Northstar Church in Blacksburg, Virginia. He grew up in Arkansas, loves fantasy football and is an Apple fan boy. Follow him on Twitter or Instagram @journeyguy.
Latest posts by Jeff Noble (see all)