On Saturday, we took off to my grandparents' house in Hamburg with some good friends, the McKinstrys, to attempt so dove hunting and if that failed, shoot skeet. I hadn't been down to the Noble homeplace in several months, and it's always like walking back in time. The place simply echoes with memories. As I watched our kids, Joshua Henson, and Zac and Alex running around the yard and woods, I imagined myself, my sister and cousins in their place.
They quickly began bombarding each other with magnolia buds (nature's hand grenades), climbing trees and exploring. Had it really been 30 years since I did the same thing?
Nestled back in the pine woods of Ashley Country, Nobles have lived there since 1847 – not necessarily on that plot of land, but "thereabouts." We had a blast that afternoon, but the following images were the result of a misguided effort to allow Adelyn to throw skeet for me…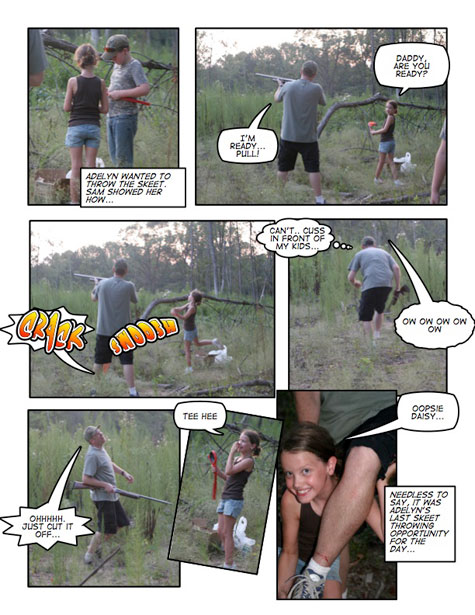 On this day...
Latest posts by Jeff Noble
(see all)