In a recent sermon (11/11/07), John Piper of Bethlehem Baptist Church in Minneapolis made eight observations about church planting (sermon text link):
I've summarized them here:
There are 195,000,000 non-churched people in America, making America one of the top four unchurched nations in the world.
In spite of the rise of megachurches, no county in America that we know of has a greater church population than it did 10 years ago.
During the last 10 years, combined communicant church membership of all Protestant denominations declined by 9.5% while the national population increased during the same time by 11.4%.
Each year 3500-4000 churches close their doors forever, while only as many as 1500 new churches are planted.
There are now nearly 60% fewer churches per 10,000 persons in American than there were in 1920. (1920 – 27 churches for every 10K Americans, 1950 – 17 churches for every 10K Americans, 1996 – 11 churches for every 10K Americans).
Today, of approximately 350,000 churches in America, four out of five are either plateaued or declining.
One American denomination recently found that 80% of its new converts came in churches that were less than two years old.
"The single most effective evangelistic methodology under heaven is planting new churches." – Peter Wagner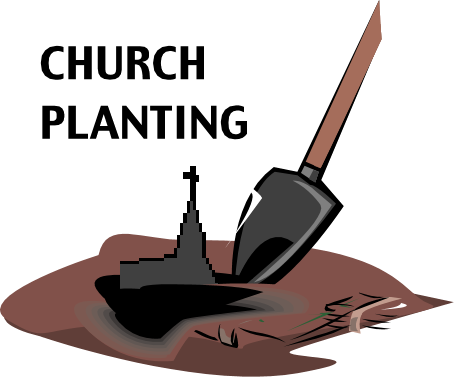 I listened to the message on my way to Little Rock for Thanksgiving and was greatly encouraged by it. It simply echoed what we already knew to be true in our own experience in our context here in south Arkansas.
It's a strange and often disconcerting revelation to learn of a reference to our four year-old church as a "cult." We usually shrug off such statements, attributing them to ignorance. We prefer not to think that they may have been said in malice. However, the fact remains that planting a church in rural America is exceedingly difficult, draining, and may be one of the least appreciated enterprises in American Christianity today.
While the church planting movement in our country continues to pick up steam and grow, let me make a few observations of my own about it:
Church planters often resort to "business models" and demographic studies to determine where to plant their church.
After such studies are made, inevitably a growing suburb of a large urban area is selected.
Few churches in the rural South have ever intentionally started another church. (There have been many unintentional church starts; we call them splits.)
Even churches reknown for their focus on planting other churches tend to use an event model, even though the church of origin most likely did not start that way. You hear of "Launch Sundays" and the like, but there is no space shuttle, only a church-in-a-box, complete with musicians and in some cases, fully-supported, multiple staffs.
Our current church culture encourages new churches to be "up and running" as soon as possible, and as a result, seems to discourage a bivocational model for church planters.
There is an unhealthy preoccupation with numbers, buildings, and programs.
Honestly, it's exhausting to continually have to redefine what church really is for people in our community. While they know it's not about essentially about buildings, budgets, and butts in the pews, they unfortunately reduce church to that by their actions and preoccupations. Even this month, in talking with one denominational leader, I was asked early on in our conversation about our church, "How many are you running?"
When did spiritual success come to mean anything less than transformed lives and focusing on the glory of Jesus Christ?
As I pondered Piper's eight points, I knew I had to proclaim them here for your own pontification. 😉
Simply put, it's a proven and much better strategy to start new churches than to expect established ones to be able to penetrate their their communities anymore than they already have. In fact, in response to one pastor's earnest questions about why we were starting our church four years ago, I did some research on established churches in our own town.
I discovered that the church population of Monticello has not grown at all in the past 30 years! Sure, there have been some surges of growth in different churches, but the net result has not increased.
That's why our church hopes to become a church planting center for our region. Our leaders are actively praying and looking for families and individuals in towns near ours who are open to starting a new work, most often in their living room.
Whatever you may have thought about the church in America before, I hope you at least pause long enough to pray for it. The Bride of Christ must make herself ready for her Groom. It is far past time for us all to be content and happy with status quo Protestantism. We must vigorously pursue the glory of Christ by proclaiming his love to our neighborhoods and the nations.
Perhaps you would be willing to begin praying about starting a new work? If so, I'd love to hear from you.
On this day...
Latest posts by Jeff Noble
(see all)