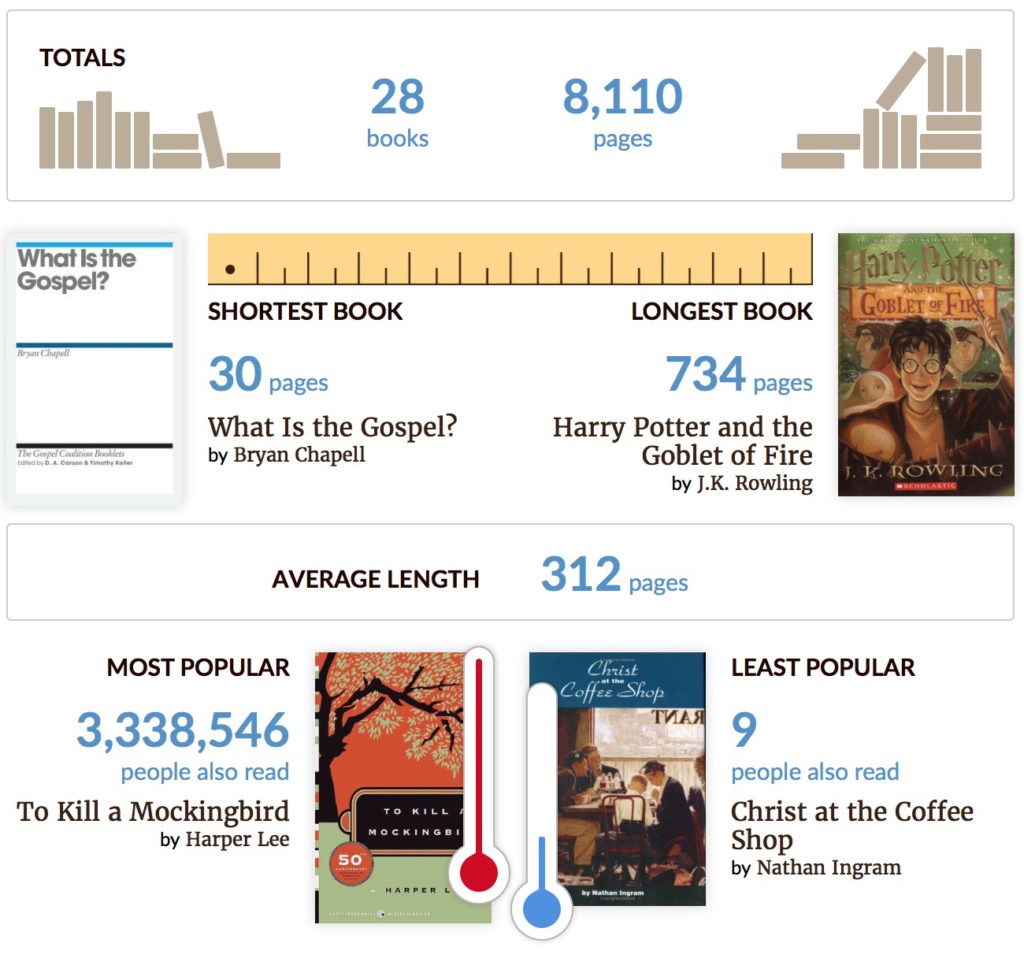 GoodReads has a nice little tool for seeing how many books you read each year. I read 28 books in 2016. That's the fewest books I've read in a year in the past six years, according to GoodReads.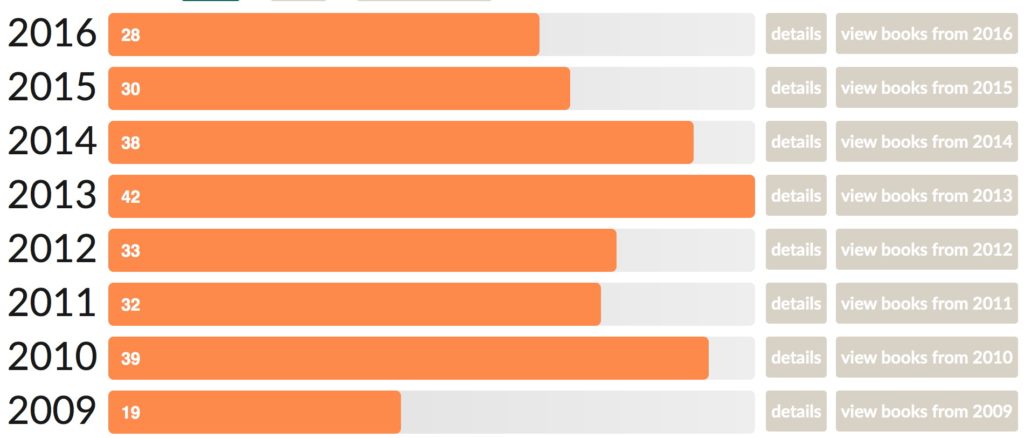 If you don't have a GoodReads account, and you enjoy reading, go set one up now! Add me as a friend. It's a fantastic resource for keeping track of your reading and getting good recommendations.
Here's the ones that made the top of the list. Click on the link for the review.
Rejoicing in Christ by Michael Reeves
By far, this was the best book on faith and a relationship with Jesus Christ that I read all year. I liked it so much, I had our staff team at church read it as well. I've also recommended it to several folks.
Roger Williams and the Creation of the American Soul by John Barry. Barry is one of my favorite authors – ever since I read his book Rising Tide. This book covered so much about the development of religious freedom in the U.S. and was fascinating historical narrative.
Mastering Life Before It's Too Late by Robert Morgan. I read his Red Sea Rules book a few years back [Review] and enjoyed it. I *think* I stumbled on this book in a blog article and found it interesting. I loved it and highly recommend it to you as an immensely practical yet thoroughly biblical encouragement to bring wise management to your life.
What Every Christian Needs to Know About the Qur'an by James White. One of my reading goals this past year was to get more informed about the teachings of Islam in order to lovingly communicate the truths of Christianity to Muslims. This book was incredibly helpful. A close second that I also read was The Gospel for Muslims: An Encouragement to Share Christ with Confidence.
To Kill a Mockingbird by Harper Lee. I want to read Lee's sequel Go Set a Watchman, so I re-read Mockingbird. It was fantastic again.
Here are some series that I read:
Honorable Mention
To see the full list of books from 2016, check out this nifty list at GoodReads.
Questions to Answer:
Which books of these have you read?
Which books were your favorites in 2016?
Which book on the list above are you more likely to read due to interest or recommendation?
On this day...
Latest posts by Jeff Noble
(see all)