Thanks to Shawn for a fun idea! What's your desktop look like? Here's mine: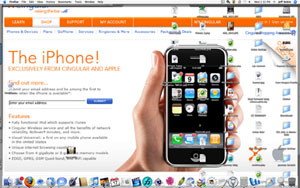 Post it on your blog, or post a link in the comments. If you're using a Mac, hit apple+shift+3; if it's a PC, uh, I have no idea.
On this day...
Jeff is the pastor of Northstar Church in Blacksburg, Virginia. He grew up in Arkansas, loves fantasy football and is an Apple fan boy. Follow him on Twitter or Instagram @journeyguy.
Latest posts by Jeff Noble (see all)