Where are you looking to have your needs met right now in life?
Think about that for a moment. The answer to that question may help you understand why you're so disappointed, discouraged, empty and frustrated.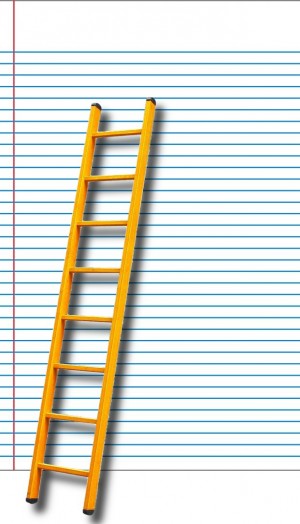 You see, when we project our expectation on others – whether our spouse, church or friends – to meet our needs of worth, affirmation, encouragement, identity, we will eventually be let down. And hard. The crash comes quick and is alarming to the psyche.
We don't realize we've been leaning on paper walls to meet our needs in life, but when they fail, our thirsty hearts become ravenous deserts, seeking moisture from sources that cannot satisfy.
Where are you looking to have your needs in life met? It may be in hobbies or career, family or knowledge. Whatever it is, these things cannot fulfill you, nor were they designed to do so.
For the Christian, it's a constant delusion that the good things of life – the things provided and given by God even – will satisfy us. We are blessed and gifted, but the pattern of God's people is always to worship the gift and the life rather than the Giver of each.
When you find yourself disappointed, frustrated, feeling unappreciated and malcontent, imagine the Father whispering:
"Perhaps you're expecting others to meet your needs rather than my Son."
If we look to things and people to fulfill and affirm us, it will produce:
frustration
suspicion
bitterness
apathy
burnout
emptiness
(This is not an exhaustive list. It's just a sample of what happens to a heart leaning in the wrong direction.)
People and things can never fulfill us. When we look to them for our..
peace
identity
encouragement
affirmation
.. we will be disappointed.
Consider this. When you are looking to others to encourage you or meet your needs, most of the time, they're looking to you for the same things.
The self-consumed heart will drag you under into anxiety, unrest and anger at those who fail to fulfill you. And while you are waiting – in vain – for someone to appreciate you, you are missing the point.
God loves you. And He wants you to look only to Him to find your fulfillment and satisfaction. So it you're on edge and depressed that you're not being noticed, affirmed or appreciated, consider changing your gaze.
"…looking to Jesus, the founder and perfecter of our faith, who for the joy that was set before him endured the cross, despising the shame, and is seated at the right hand of the throne of God." (Hebrews 12.2)
Quit looking to others and things that were not intended to meet all your needs. Your personal fears about what is happening around you are not founded in faith. Your false assumptions about others and their attitude toward you are choking your spirit.
Several years ago, Carolyn and I attended a marriage retreat where the speakers presented some of this same material. They urged us – when we were tempted to get frustrated with our spouse – to reflect on the real reason for our frustration. It wasn't our spouse, but that we were looking to them as the source of our fulfillment. And we were urged to pray a prayer of confession in those moments of dawning realization that went like this:
"Father, I'm sorry. I was expecting _______ to meet my needs again. I know that only You can do that."
Perhaps you're there now. You're in a place where your needs can't be met. The reason? The sources you're turning to were never designed to bring you peace.
Look to the Father. Confess your myopic heart.
On this day...
Latest posts by Jeff Noble
(see all)