(Update: 7-22-08): I'm rerunning this post both as a reminder to myself and a question to you… how are you doing this year on things that you wanted to change, adapt or achieve?

How many of you are currently making resolutions or have made resolutions for the new year? Since we did a lot of traveling over the holidays and things were rather chaotic with our kids and five others under the age of 7, I didn't have a lot of time to sit down and meditate about this next year.
However, I'll post again when I'm done…
A Beginning
I'm done… or with resolutions, I guess I should say, I'm beginning.
That little two syllable word – begin – may be one of the most dramatically life-changing words in our vocabulary. When was the last time you made a commitment to begin something new? Here's hoping that you might consider beginning anew in areas that will bring you closer to who God made you to be this year.
My Resolutions
Last year, I began to realize that I was simply trying to do too much. My new beginnings this year are rooted in soem reflections I had last year that to be able to begin, we must often stop.
Merlin Mann, the organizational writer behind 43 folders had a great entry about making modest change by simply canceling something. He suggested:
Think about all the things you've invited or allowed into your life in the past couple years (check all that apply):

RSS feeds (Oh Lord, RSS feeds)
net-based mailing lists
Broadband (or broader band) net access
Netflix
TiVo
Cable/Satellite TV
Magazine and newspaper subscriptions
Anything of the Month Club
those multi-person online games you kids like so damned much
always-on tech (like Blackberries)

Doubtless, many of these things bring you joy, relieve boredom, or even may be required for your work, but what do they all have in common? They are each ruthless at constantly replenishing the kanban of your attention with "stuff" that has to be dealt with. Having invited these things (and even paid for a few of them) you may feel obligated to consume them all to the point where acquiring, processing, and devouring them becomes like an inefficient part-time job. Maybe that's good. For me, it's become troubling.
I noticed last month that my Bloglines feeds had topped more than 80, and each time I ran across another interesting blog, I was adding it. I began last week to ruthlessly delete RSS feeds, and now I'm down to just a few friends and other sites that I read regularly. I left others who only post intermittently. One example… as much as I love Lifehacker, I'm taking it off the list. It often posts 8-10 new articles a day, and for whatever reason, my personality is wired to look at every post. I rarely missed one. It was just taking too much time for meaningful reading out of my day (and I have other "fun" reads). So it's off my list now. Sniff.
• Focus
Therefore, my first resolution involves focus. I am seeking to focus on doing a few things with passionate commitment than doing so many things half-heartedly.
Here are the areas that I truly want to focus on this year: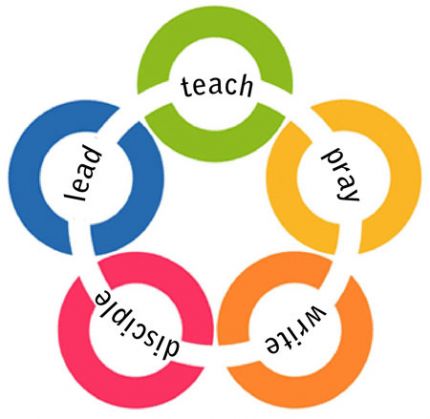 Lead
Disciple
Teach
Pray
Write
Lead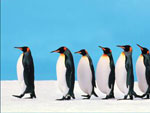 The reality of my vocation right now is that I'm bivocational church planter/ graphic designer/ dad/ husband/ jack of all trades/ master of none. I found consistently last year that nearly everyone either expected too much from me. In trying to help pay the bills around the house with my design business, I often found things spinning out of control in another area. When trying to focus on providing leadership at our church, I often found that there was too much month at the end of the money. However, this year, I am seeking by faith to truly invest more of my energy into providing spiritual leadership and building new relationships with other churches and their leaders. In other words, I am going to focus on strategically leading others. The goal of all such spiritual leadership is not that they follow me, of course, but that they begin to follow Christ in new ways.
Disciple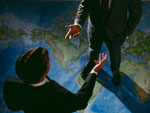 I'm also hoping to strategically invest my life in a few other quality relationships with men in our community – men who are hungry to learn more about the life of Christ and who are eager to begin following Him in faith. This investment in the life of a few was modeled by Christ as He chose 12 men as his disciple/apostles. I believe that discipleship – life on life – is also taught throughout the New Testament, and so I'm excited about focusing on deepening relationships with a few other men for the purpose of knowing Christ and making Him known. Hopefully, as I pour my life into a few, they will too, and then they will too, and so on.
This passing on of the way in Christ through teaching and modeling is clear in 2 Timothy 2.2, "And the things you have heard me say in the presence of many witnesses entrust to reliable men who will also be qualified to teach others."
Teach

One of my primary spiritual gifts is that of a teacher. I love studying and reading and communicating the truth of God's Word to others. It's just how God wired me. I understand and am humbled that this gift was "given for the common good" and "to prepare God's people for works of service, so that the body of Christ may be built up." (1 Corinthians 12.7, Ephesians 4.12)
In the past four years of frantic newness involved with planting our church, I have not always taken the time that I need and that a well-prepared sermon/message needs in preparation. That is neglecting what God has called me to do and to be, and so in this next year, I am truly seeking to focus on teaching with excellence.
Pray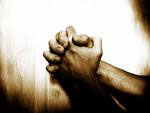 The anonymous author of The Kneeling Christian said, "It can be easily shown that all want of success, and all failure in the spiritual life and in Christian work, is due to defective or insufficient prayer. Unless we pray aright, we cannot live aright or serve aright."
The elders of our church have been praying diligently for the families in our church, and I want to continue this prayer focus in 2008. In addition, though, I want my faith life to be characterized as a praying life. Daily, heartfelt and regular intercession for others, I think, would cure nominal Christianity. In fact, the absence of a significant life of prayer might provoke thought as to whether your heart has been truly given to God. Not only will I seek to practically implement prayer into my schedule more and more as a priority, but I'm going to seek to read at least one book on prayer each year from this point forward. It's sure to challenge, refresh and aid me.
Write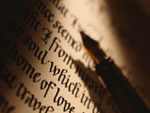 I've been blogging regularly now for over two years! I have found it to be a great encouragement and way to communicate. However, I'd like to do more significant writing as well. Many times a blog entry can be hastily hammered out, and then as quickly as the next entry is written, it fades from influence and memory.
In 2008, I want to focus on more significant writing. Some of it will hopefully appear here – at journeyguy.com. However, I'd also like to complete some manuscript ideas I have for publication. I'd also like to do some writing for publication in magazines or other arenas.
Of course, diligent writing takes time and focused energy. That's why I am trying to turn things loose that might distract or prevent me from focusing in these areas.
To begin, you must turn loose
As important as the concept of beginning is, in our informationally and trivially overloaded lifestyles, we can't just start doing something without also stopping other things. Perhaps in the Christian world, that's why so many who profess Christ don't also seem to fully possess Christ. At one time, they sensed a spiritual need in their life, but they just "added" Christianity to an already-full plate.
In reality, we all know that we can only carry so many things. Yet we continue to pile things on like we are Superman. My new year's resolutions this year meant having to turn loose of some things. For instance, last year I sold MonticelloLive.com simply because it was too much for me to handle. Turning loose of that enables me to embrace more fully a life of living on purpose.
Finally…
In thinking about these areas to focus on this year, I realize that they are not specific and measurable. That's a real no-no to professional goal-setters. But since I'm not a PGS, these broad areas, I hope, will be a helpful map for my year.
To sum it all up, I am pursuing more focus…
In strategically leading others
In deepening relationships with a few other men
In teaching with excellence
In praying
In significant writing
On this day...
Latest posts by Jeff Noble
(see all)